I've been looking into surgery and PMMA for some time now. I've also been reading about ways to increase penis size naturally and the prime method for this is apparently variations of jelqing. The jelqing exercise is free and widely publicized on the web. Ideally, attempting to gain from natural techniques would be easier previous to penis widening surgery. I have read several reports of the possibility of jelqing after penis graft widening, but I don't think it would be advisable after PMMA girth thickening?
The jelq is a simple penis exercise. The jelq is natural penis enlargement in the most primitive form, completing the entire jelq exercise with your hands only. Like anything in life, over training and the degree of penis erection, the jelqing exercise is performed under can affect penis health and the potentials for size gains. When taking your safety into consideration, jelqing can be a great tool for gaining erect length and penis girth, but if over done, jelqing can cause damage to penis tissues and nerves.
My jelqing technique is performed sitting, using an alternating overhand ok grip. Starting from the base, I jelq down to the glans, slowly alternating hands with 5 to 6 second intervals. I'm only a few weeks into it, but things seem to be progressing well. I'm at 400 jelqs per session, 2 days on 1 day off. I tried a session with 600 jelqs and noticed many little red dots all over the glans. From my research, the tiny red dots are from breaking tiny blood vessels from too much pressure. Not entirely sure if I used too much intensity, or did too many jelq reps. Either way, I backed off and things have been progressing.
My thoughts on jelqing before surgery, or PMMA is to gain as much as possible from exercises then get some permanent work done. I may be off and would like to hear from men that have had surgery and still do penis exercises. I'm definitely leaning toward lengthening, and either grafts, or PMMA 6 months later. Hopefully, I can cement any gains I make with natural pe before I have penis lengthening surgery. My main focus after lengthening surgery will be stretching and maybe chem pe for length. Having lengthening first also gives me the option to keep jelqing for 6 months after the surgery until I get the permanent girth done. So it's a really simple routine if I gain some before surgery, cool. If I don't gain this should be realized fairly quickly and I'm getting surgery anyway... From my research, many men have had success with jelqing and gaining most size in the first couple months of the pe routine. It's free and I have nothing to lose. If I gain a 1/2 inch in girth circumference before getting surgery or PMMA, that's a 1/2 inch more I'm coming out with!
Here's some great resources I've found across the web about jelqing techniques. Many jelqing variations are discussed such as the wet and dry jelq. Haven't tried erect jelqing yet, as reviews are mixed and damage may result when jelqing above a 75% erection. I also read reports of the glans not inflating 100% after jelqing injuries. Here's a video from Youtube about wet and dry jelqing. This is a straight forward jelq video, but I do the dry jelqs differently using a overhand alternating method. The jelq video instructions are in German and English.
Wet & Dry Jelq
I found this variation of the jelq using a 100% erection. It's called a slow squash jelq. Doublelongdaddy from Mattersofsize describes the slow squash jelq in this video. I haven't tried, and I may skip any exercise in the 100% erect state because you run the risk of penis fracture, or even blood vessel, and nerve damage. Remember the penis is a vital organ, and DIY penis enlargement should be studied and everyone remember to
PROCEED WITH CAUTION!
Erect Jelqing Variation - Slow Squash Jelq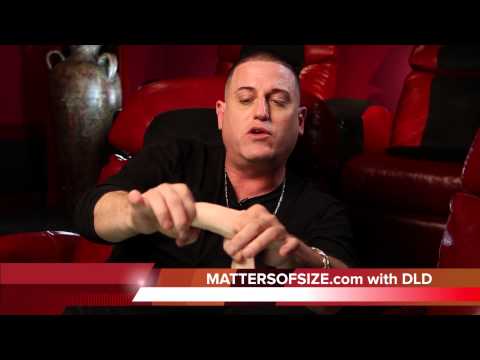 A great resource for free penis enlargement videos and information is thundersplace.org. In this section of thundersplace, there are tons of free natural penis enlargement videos describing jelqing techniques and other pe instructions on penis stretching, and erect exercises like the previous video from mattersofsize, or the free penis enlargement videos from thundersplace.org. I hope this information about jelqing and my journey helps other members achieve what we all want, xtrasize!